More Speech for Money
27 Apr 2015
The BC Liberal government is changing the Elections Act to allow unlimited party and candidate spending within one month of election day and meanwhile, as usual, the media are transfixed by the shiny object in the corner.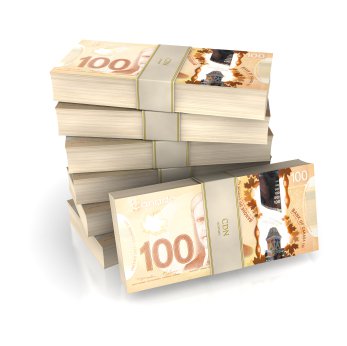 The political pundits are making a great deal of noise (see V. Palmer's inside baseball assessment if you care) about an amendment to the Elections Act that says that:
"the chief electoral officer must provide … to a registered political party, in respect of a general election … a list of voters that indicates which voters on the list voted in the general election"
At the same time, they are ignoring the BC Liberals fundamentally changing the money dynamic of the fixed election date by eliminating the 60-day "pre-campaign" period.
"Section 198 is amended (a) by repealing subsections (1) and (2) and substituting the following: (1) In respect of a general election, the total value of election expenses incurred by a registered political party during the campaign period must not exceed $4.4 million."
The Elections Act currently divides up the election period before a fixed election into two "halves": the 60 days before the official campaign, and the campaign period itself (about 28 days if I recall correctly). In the first 60 days, candidates can spend a maximum of $70,000 and parties a maximum of $1.1 million. In the campaign period, candidates can spend another $70,000 and parties as much as $4.4 million.
The intent of the "pre-campaign" period is clearly to focus campaigning on the campaign period itself, by limiting the amount of early spending by parties. The "money density" of the pre-campaign period is about $18,000 / day in party spending; in the campaign period, it is almost $160,000 / day.
This is all very public-spirited, and contributes to a nice focussed election period. But (BUT!) the BC Liberals currently have more money than they know what to do with, so it is in their interest to be able to focus all that money as close to the event as possible. And rather than simply raising the pre-campaign spending limit they went one better: they removed it all together. They can spend unlimited amounts of money as close as 28 days before election day, 21 days before the opening of advance polls.
Let me repeat that: they can spend unlimited amounts of money.
So in British Columbia now, it is legal to both raise unlimited amounts of money from corporations, unions and individuals in any amounts at all (and some individuals and corporations have donated to the BC Liberals, individually, over $100,000 a year), and it is legal to spend unlimited amounts of money, right up to within 28 days of the election day.
See any problems with that?